Call Us: 401-228-8271

Email: mm@matthewtmarin.com



© 2014 The Law Offices of Matthew T. Marin, Esquire, Inc. . All Rights Reserved.




ATTORNEY MATTHEW T. MARIN
My name is Matt Marin. My law firm, the Law Offices of Matthew T. Marin, Esq., Inc. is a Rhode Island Criminal Defense Law Firm dedicated to defending and protecting the rights of Rhode Island residents who have been charged with a crime. We take special interest in defending those charged with violating Rhode Island's Uniform Controlled Subtances Act. By utilizing our knowledge and experience with the Fourth Amendment and the law of search and seizure, we are able to deliver outstanding legal representation to our clients. Call us today for a free, no obligation consultation regarding your Rhode Island Drug case. With offices in downtown Providence and downtown Newport, we can conveniently meet you as soon as possible.
Contact Us Now To Schedule A Consultation
Phone: 401-228-8271
Email: mm@matthewtmarin.com


Downtown Providence Office
127 Dorrance Street, Penthouse Suite
Providence, RI 02903

Downtown Newport Office
37 Bellevue Avenue, 2nd Floor
Newport, RI 02840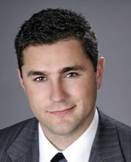 EDUCATION

B.A. - Clark University - magna cum laude
M.B.A. - University of Rhode Island
J.D. - Roger Williams University - magna cum laude



BAR ADMISSIONS

Rhode Island - State and Federal District Court
Massachusetts - State
Connecticut - State